The Honda Green Dealer program
We're working with our dealers to lower their environmental impact.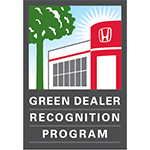 Moving the needle
Our commitment to helping Honda dealers become more environmentally conscious extends well beyond our fuel-efficient vehicles. The Honda Green Dealer program is designed to help our dealers reduce the environmental impact of their operations and lower their energy costs. With the Green Dealer Recognition Award, we put the spotlight on dealers who go the extra mile towards decreasing their environmental impact.
Lights Out
Using only what we need.
Automated, efficient lighting can cut total energy consumption by 25%.
Finding a Balance
Not too hot, not too cold.
Centralized controls help decrease the energy used for heating and cooling.
Waste Not, Want Not
Water where it belongs.
Smart systems like more efficient car washes help to reduce our dealers' water use.
Here Comes the Sun.
Saving with solar.
Electric Grid Neutral dealers generate 100% of their net electricity on-site.
Green Dealer Guide
We've mapped out how to lower energy costs and reduce your environmental impact. Whether you're a want-to-be Green Dealer or a curious consumer, our guide can help you take action.
Download Nowarrow_drop_up
Providing heat and power to buildings accounts for around 46% of Canadian energy consumption and CO2 emissions, more than any other source. It's more important than ever take measures to help reduce the environmental impact of commercial buildings.
When it comes to increasing energy efficiency, existing guidelines don't consider auto dealerships' showrooms, service centres, car washes and body shops – all of which consume significant amounts of energy.
That's why Honda developed an energy reduction program specifically for our dealers, helping them chart a course towards achieving zero net energy use while lowering their operating costs.
Solar Power
When installed on rooftops, solar panels are a cost-effective, renewable energy source, reducing the environmental impact of showroom buildings.
Effecient rooftop HVAC equipment
Energy-efficient equipment and programmable thermostats help maximize savings while turning heating and cooling systems into well-oiled machines.
Skylights with daylighting controls
Strategically placed skylights fill dealerships with natural sunlight, and daylighting controls dim and even turn off interior lights when the sun is shining bright.
High-speed garage doors
High-speed garage doors keep service bays at a comfortable temperature no matter the weather outside.
Recycling & waste reduction
Well-marked recycling bins help dealers save on trash bills while reducing the amount of waste sent to landfills.
Light-reflective surfaces
Using light-reflective surfaces like "cool roofs" and choosing concrete over asphalt helps dealerships absorb less heat, reducing the amount of energy used to cool buildings.
EV charging
With charging stations available on-site, dealers walk the walk when it comes to promoting alternative fuel vehicles like plug-in hybrids.
Energy-efficient windows
Choosing windows with efficient insulation helps reduce heating costs, while interior automatic shades are all part of more energy-conscious commercial buildings.
LED lighting
More light, less heat. LED lighting is 60-80% more efficient and produces significantly less heat than metal halide lamps, reducing maintenance costs with extended lamp lifetimes.
How to become a Honda Green Dealer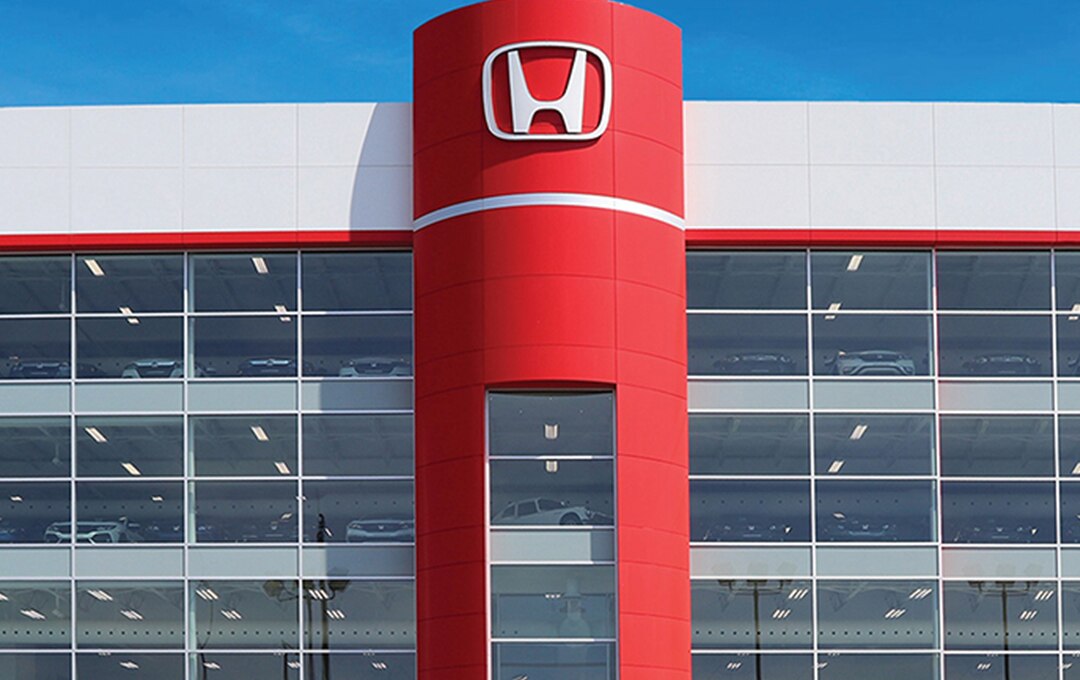 Data Collection & Tracking
You can't manage what you don't measure. Tracking electricity, natural gas and water consumption on a monthly basis helps dealerships identify trends and changes over time.
Our Green Dealer program's goal is to reduce our carbon footprint by over 16,500 metric tons of CO2 per year by 2025. The energy saved could power 3,864 Canadian homes for a year!
How do we achieve this? After implementing recommended strategies for better energy efficiency, dealerships are awarded in relation to their success: a 10% drop is a silver rating; 30% is a gold rating; and cutting their energy usage by 50% or more earns a dealership a platinum rating.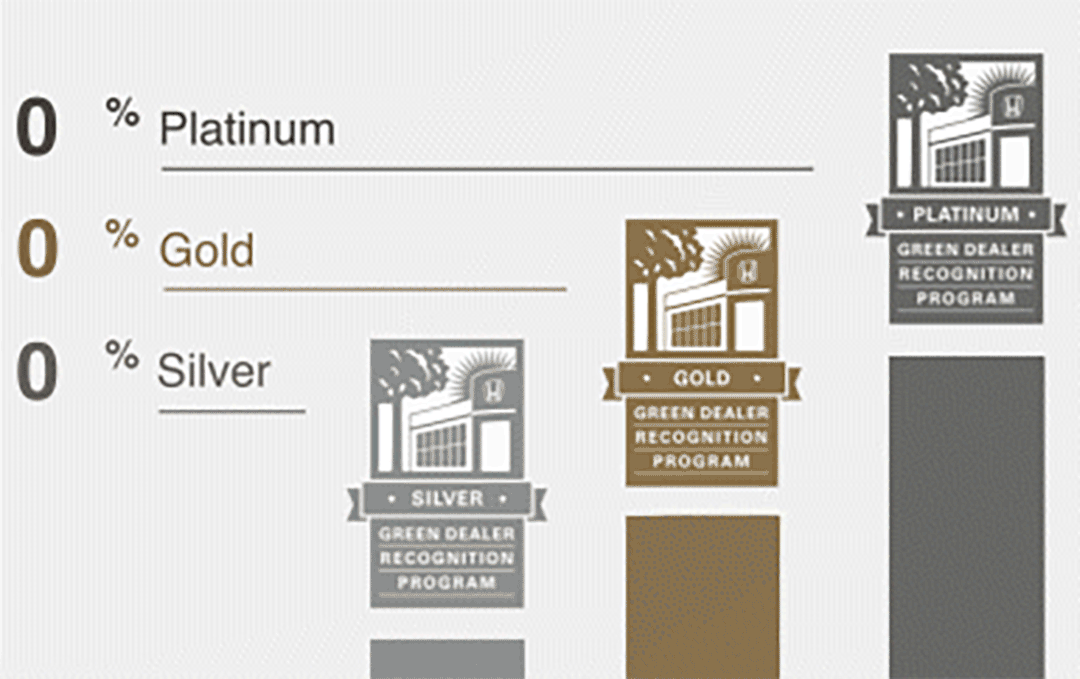 Demonstrating the difference
The Green Dealer Program helps us achieve our dreams of a cleaner tomorrow.
Meet your Canadian Green Dealers
As of April 2022, participating dealers are collectively saving over $1,092,400 per year in electricity and gas costs, and cutting CO2 emissions by an estimated 6,300 metric tons. We're proud to say our Green Dealers' carbon footprints are shrinking. That's equivalent to the carbon offset from over 1,475 Canadian homes each year!
Acura and the
environment
Innovative engineering delivers both efficiency and exceptional performance in our dealerships and vehicles.