Driven to reduce emissions since 1948
Honda Canada has a long history of reducing emissions from our products and manufacturing to help reduce our environmental impact. At Honda, we have ambitious goals to work towards delivering sustainable technology for a greener tomorrow. Watch the video to learn more.
We're proud to have a fleet that emits less CO2 than the industry average
We're happy to show how much CO2 our vehicles produce. The Emissions Indicator badge gives CO2 emissions in grams per kilometre travelled – look for it when shopping for a vehicle. 2020 Civic Sedan Touring shown. Final 2019 Government of Canada report (most recent) showing CO2 g/mile emissions by manufacturer including credits.. For more information, visit https://www.canada.ca/content/dam/eccc/documents/pdf/cepa/ldv-ghg-performance-2019-eng.pdf
View our low-emissions lineup on Honda.caarrow_drop_up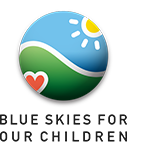 We want Blue Skies for Our Children. It's our vision that future generations experience the joy and freedom of mobility while living in a sustainable society – a vision that drives us to strive to reduce our environmental impact with Honda's wide breadth of green initiatives.
Making a Splash
Cleaner & quieter on the water.
Since 1964, Honda has built only four-stroke outboard motors, which are up to 90% cleaner and 50% more fuel-efficient than two-stroke engines.
Pulling Ahead
A new era in efficient engines.
Our CVCC engine, launched in 1974, allowed us to meet strict emissions standards without the use of a catalytic converter.
Zero to Hero
Minimizing manufacturing impact.
Our Alliston, Ontario manufacturing facility has aimed to achieve zero waste-to-landfill targets since 2007.
Pole Position
Setting the pace for the climate.
Honda Canada and the Honda Canada Foundation have donated more than $2 million to organizations that focus on conservation.
Green Dealers
Driven by a desire to support our dealerships in their efforts to be more environmentally conscious, Honda is proud to introduce the Honda Canada Green Dealer Recognition Program. It's another important step on the road to Blue Skies for our Children.
Take a Lookarrow_drop_up
Paving the way
Honda is committed to reducing our environmental impact to deliver on our vision of Blue Skies for Our Children, building a sustainable society for Canada. We strive to stay at the forefront of environmentally friendly technologies and initiatives in our vehicles, our offices and our communities.
Learn about Blue Skies for Our Childrenarrow_drop_up
Environmentally engineered
Honda's Environmental Statement outlines our responsibility to minimize our impact on the world. From manufacturing processes to our corporate day-to-day, we're guided by four principles in everything we do.
We pledge to…
Recycle and conserve resources at every stage of our products' lifecycle.
Invented by a Honda associate, Intelligent Paint Technology helped cut manufacturing emissions by %.
Charging forward
We're speeding towards a carbon-free society. By 2030, our goal is to have electrified vehicles make up two thirds of our sales worldwide and be an automotive leader in solutions around car pollution.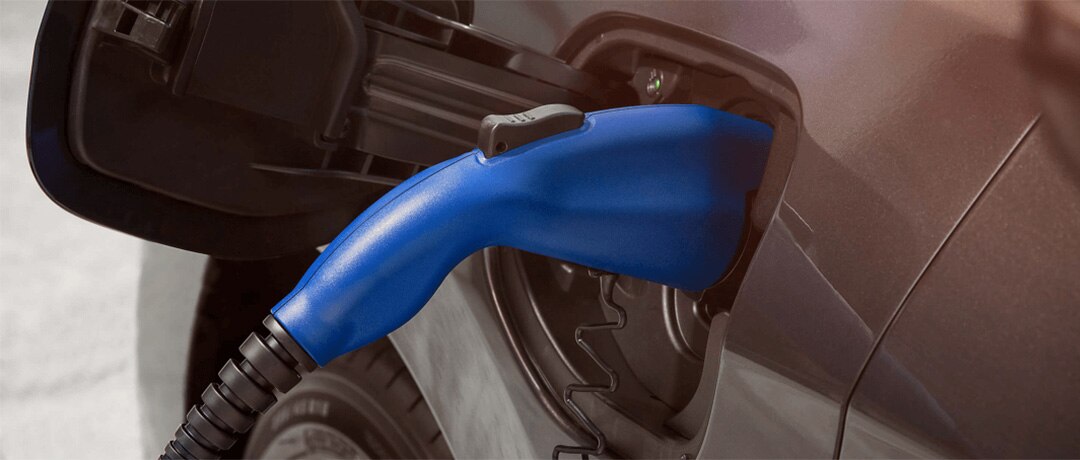 Best of both worlds
A Plug-In Hybrid Electric Vehicle (PHEV), the new Honda Clarity runs on an electric motor, gas engine or a combination of both to maximize efficiency with continued performance in mind.
Ahead of the curve
In 2000, we were the first in Canada to offer a hybrid model. Today, we're revving up out electrified lineup with the all-new Insight hybrid as we drive forward to a cleaner future.
Precision crafted footprint
Discover how Acura leverages environmentally efficient technologies to enhance performance, both on the road and in dealerships.
See Howarrow_drop_up
At our Canadian headquarters, we seek to optimize daylight and outdoor views for our employees.
When building our new headquarters in Markham, our goal was to make it the most environmentally-friendly building in the automotive industry. With LEED® Gold Certification criteria as our compass, design decisions were made with environmental sustainability in mind.
Features like a heat-reflective roof to help us stay cool, bioswales for natural filtration that help keep waste out of the sewer system, and irrigation techniques that collect rain to water the grounds help reduce our environmental impact.
Smaller carbon footprint
Honda's office uses up to 33% less energy than typical office buildings its size.
Serious recycling
Nearly all our waste was diverted from landfills in 2021.
Wiser waters
Honda's green initiatives deliver 89% less water use than typical, same-sized offices.
A Greener Future
Honda and the Honda Canada Foundation are committed to a greener future through technology designed to help reduce our environmental impact. In partnership with Forest Recovery Canada, 180,000 trees have been planted across the country, with more in the ground every year. Honda and the Honda Canada Foundation also supports organizations like Earth Rangers and A Greener Future in their environmental efforts. Discover all the ways our associates help their communities through Honda's environmental initiatives.
Dig Inarrow_drop_up