Safety for Everyone
We're working to increase the safety of all road users, inside and outside our vehicles.
Paving the Way
We test our vehicles from every angle.
In 2000, we opened the world's first indoor, vehicle-to-vehicle multi-directional crash-test facility.
Looking Forward
We're always one step ahead.
Our Collision Mitigation Braking System applies the brakes when the forward-facing camera senses a collision may be imminent.
Soft-Swerve
Our safety systems mean no surprises.
Road Departure Mitigation helps keep your vehicle in its lane and warns the driver when they are about to cross over lane markings.
Tough Stuff
Our vehicles can take a hit.
The body structure of every vehicle is engineered to absorb and distribute energy to lessen the blow of an impact.
Accidents Affect Everyone
When safety falls short, the result impacts us all. There's good news though: in a recent census, the number of fatalities, serious injuries and total injuries in Canada dropped to an all-time low since the 1970's. We like to think we've played a big part in that, but there's still a long road ahead.
Destination: Safety
Discover how we're engineering better safety into everything we make.
Our Safety Philosophy
Learn about Honda's Safety Philosophy, and how car safety goes beyond yourself – it's about your family, friends and loved ones.
Smarter Dummies
Explore the crash safety lab and the extensive tests we do that help us understand and minimize crash damage.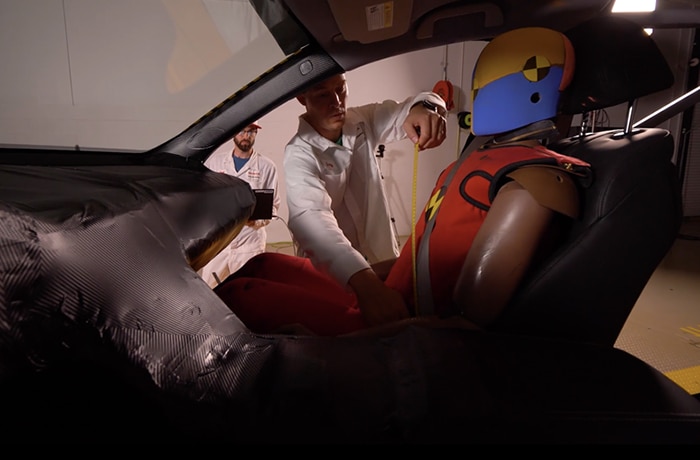 Buckle Up
Take a peek at how much care and attention to detail goes into every aspect of our safety restraint system.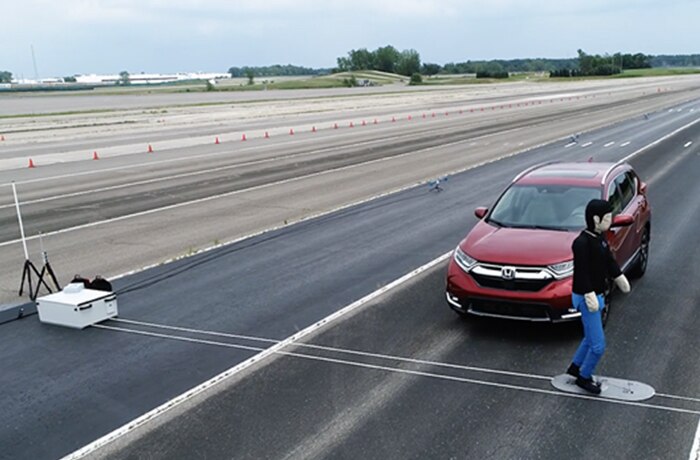 Being Proactive
Learn what active safety is and how this technology is our first line of defense.
Softer stops
True to our vision of Safety for Everyone, we're excited to introduce our newest airbag design. This is our next step towards a collision-free world.

Our airbags mainly consist of three separately inflated compartments for careful control over air pressure during impact.