Honda's environmental leadership
We are dedicated to mitigating our impact on the environment for our kids' sake. Our commitment to fuel efficiency and non-petroleum alternatives lead the way, but we also focus on creative engineering solutions and initiatives for a greener earth.
Join us in helping to build a sustainable society
Improved Inertia
Rolling down the highway.
Honda is constantly looking to reduce running resistance, with easier-rolling tires, lower vehicle mass and more. Making changes today reduces CO2 emissions tomorrow.
Less is More
Our numbers speak for themselves.
Honda had the most fuel efficient gas-powered fleet in Canada, according to the most recent GHG report issued by Environment and Climate Change Canada for 2019.
Goodbye, Garbage
Less to the landfill.
Honda Canada diverts nearly 99% of our head office building's waste from landfill.
Waste Not, Want Not
Highly recyclable materials.
We now design all Honda vehicles to be at least 90% recyclable.
Blue Skies for Our Children
We believe it's our social responsibility to leave our children a beautiful planet. Honda's white manufacturing uniforms reflect that belief, exposing any imperfections to be corrected. It is our way of wearing our aspirations on our sleeve.
We see the big picture
To really understand a car's environmental impact, Honda looks at it from beginning to end. We aim to minimize that impact at every stage of our products' lifecycle and build a sustainable society for Canada's future.
Our environmental report card
We always seek innovative ways to reduce our environmental impact. Our annual Environmental Report shows the results of Honda's environmental initiatives to reduce CO2, conserve energy and water, and limit emissions and waste.
See How We Did arrow_drop_up
What we run on
Take a look at the different fuel and vehicle types that power Honda vehicles around the world.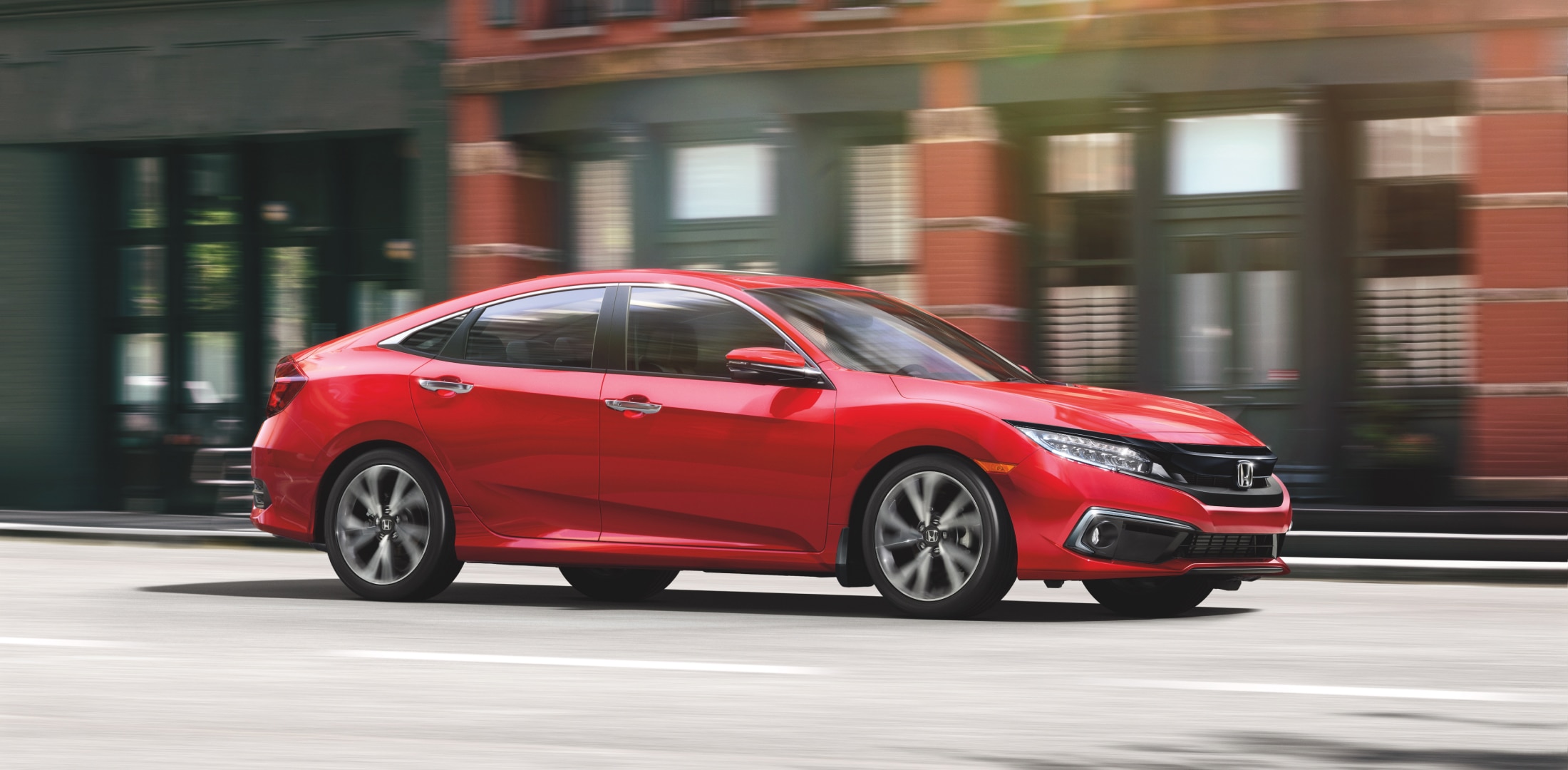 Honda often rolls out newer, more efficient internal combustion engine (ICE) technology including low-friction engine features, variable valve timing, direct injection and more.
Our Green Dealers Program
To support our dealerships in moving towards a future of sustainable development, Honda created the Honda Green Dealer Recognition Program. It won an Innovative Partnership Certificate at the 2019 Climate Leadership Awards, which recognizes exemplary action against climate change in the U.S. market.
See How It Worksarrow_drop_up